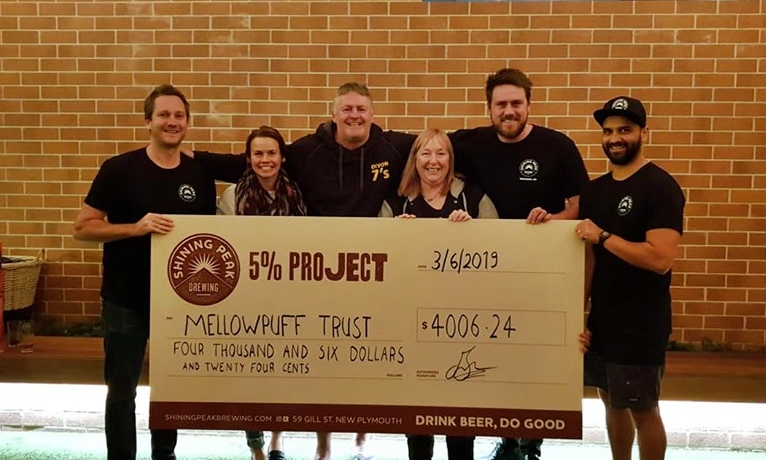 3 June, 2019
The Mellowpuff Charitable Trust has been honored to be a part of the Shining Peak Brewing 5% project.
Shining Peak Brewing has been able to raise throughout the month of May $4,006.24 for our trust. We will put the money raised to good use helping local Taranaki children who need a hand.
A heartwarming thank you to everyone at Shining Peak Brewing for this opportunity. 
We highly recommend everyone to treat yourself...you won't be disappointed.
Drink Beer, Do Good.